For 20 years I've helped companies grow revenue by millions with strategy, design, development, sales, and digital marketing. Now I'm the Chief Growth Officer at The Nine Digital, host of the First Customers podcast, and an investor/entrepreneur. If you'd like to work with me, get in touch.

The First Customers Podcast
I started the First Customers podcast in 2019 to learn directly from entrepreneurs about how they target and convert their first customers. As a digital marketing consultant and an entrepreneur, I'm curious about all the ways other business owners get started. Check out the latest episode:
Digital Marketing Agency
I'm a partner at The Nine Digital, a design, web dev, and digital marketing agency with local offices in Portland, Austin, Pensacola, and Tuscaloosa. Our team is mostly remote since the pandemic, working from where they choose. Wherever we are, we proudly serve clients around the world.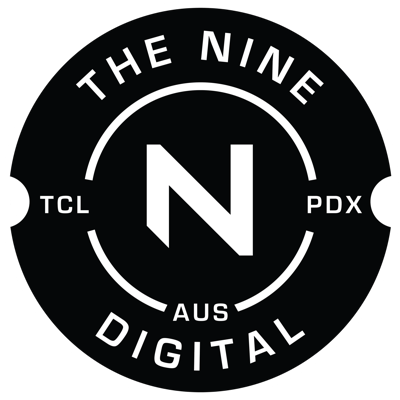 As a Digital Marketer with years of experience in design & web dev, I help our company and our clients grow in whatever way I can. I'm technically the Chief Growth Officer. My time is usually spent on strategy, project management, sales, SEO, lead generation, ecommerce consulting, and web development.
Startups & Investments
I'm the owner of Paris Vega Media (Hyper Tribal) where I experiment with side projects like making podcasts, niche websites, music, and art.
I'm also an owner and investor in Trucking Labs, MyCast.io, Vox Verba, and Biospherian.
Learn more about my adventures, successes, & failures in business on my work page.